Senior Manager Chantal Kuepper normally works in our Cologne office but is currently taking part in our rotation program in New York! Find out what a typical day in the Big Apple is like for her.
8:00 a.m.:
To get to work, I take the metro from my apartment in Midtown Manhattan, taking in the unique early-morning view of the usually buzzing Times Square.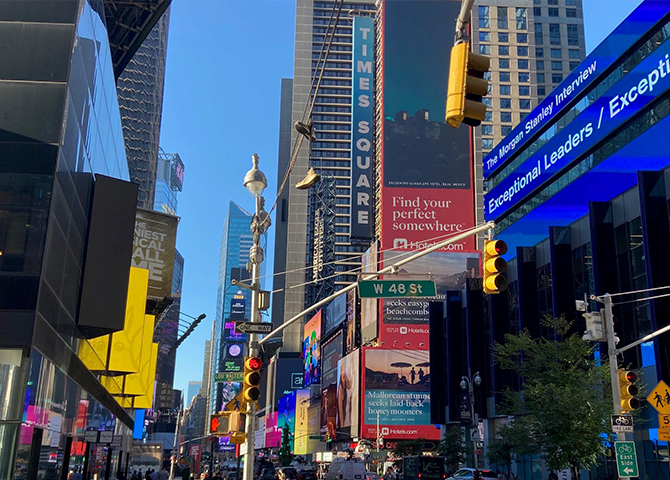 9:00 a.m.:
Work starts around 9:00 a.m.
Our office is beautifully located in the Financial District, next to Battery Park. To start my day, I drink a much-needed morning coffee while I catch up with colleagues, admiring the awesome view of the Statue of Liberty.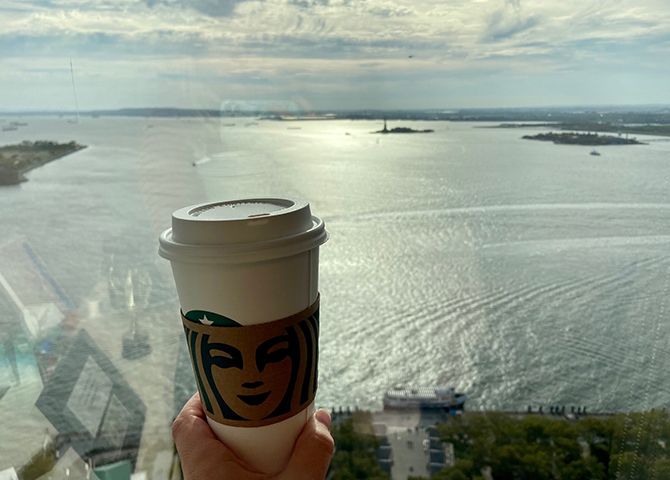 12:30 p.m.:
It's lunch time!
There are plenty of food options near the office and I try to explore as many as I can during my time here. Especially the different food courts and food trucks in New York are amazing and offer a wide range of meals at affordable prices.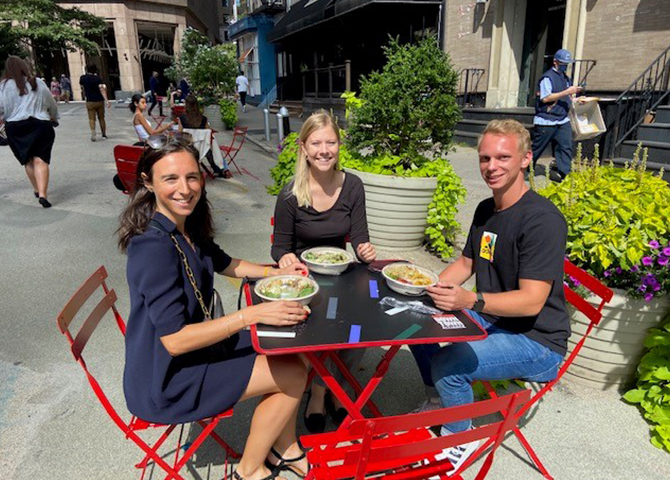 3:00 p.m.:
Today was National Ice Cream Day and we had a New York Ice Cream manufacturer drop by our office to let us try their top flavors – delicious!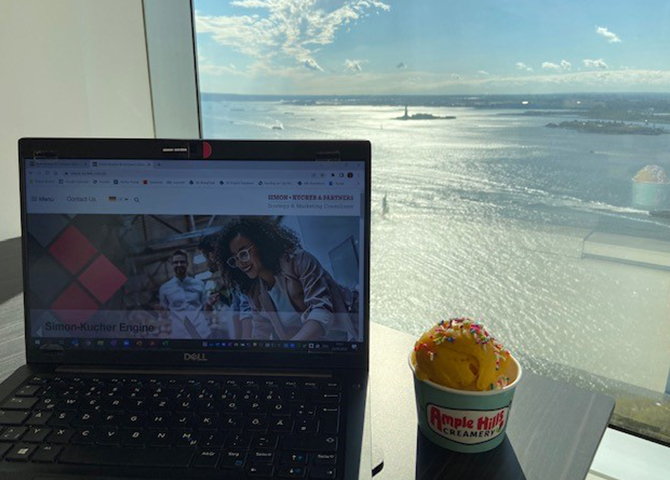 7:00 p.m.:
In the evening, I often meet with colleagues for after-work-drinks at one of the many rooftop bars. We enjoy the view over Manhattan and wonder whether it'll ever get old. Our conclusion: Definitely not.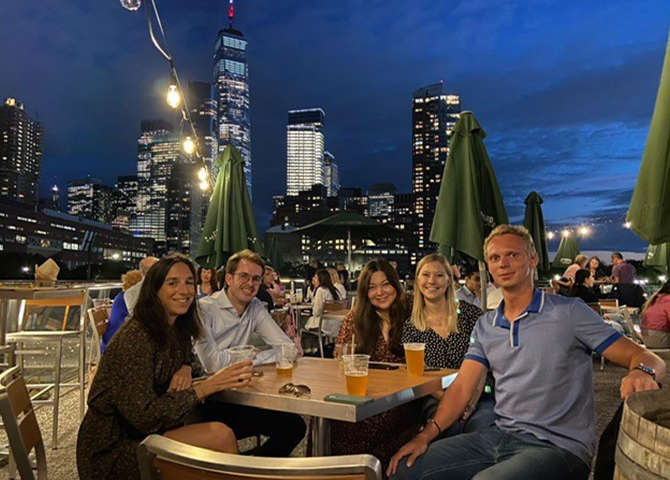 Stay tuned for more colleagues' rotation stories. Learn more about our international working opportunities here.