Your overall Digital Commercial Excellence score
Performance by Dimension
Digital Commercial Excellence can be improved along 3 dimensions
There is no set of pre-defined activities that companies can simply add to their existing to-do list to achieve Digital Commercial Excellence. Companies must incorporate Digital Commercial Excellence into every facet of their business to get the most value from their efforts and achieve their ambitions.
Your performance breakdown per dimension
Operating Model
Customer experience
Technology & Innovation
A strong operating model is the backbone of your sales organization. The operating model can be divided into 3 sub-dimensions:
Strategy: To guide the way for Digital Commercial Excellence the right strategy must be in place considering markets, customers, products, and the go-to-market approach.

Governance: Resources, processes and levers for steering need to be managed in an effective and efficient way and need to be aligned with your (digital) strategy.

Skills: To successfully achieve your ambitions the necessary skills & talents among your workforce need to be acquired and developed within the organization.
In the era of digital B2B sales, the customer experience is becoming even more important. Today's customers expect a B2B shopping experience just as good as the one they are used to from B2C businesses. The customer experience can be broken down into 3 sub-dimensions:
Digital: For a state-of-the-art customer experience, digital marketing activities along the customer journey, content marketing & various online interactions (e.g. platform, portal, webstore, product configurator) must be evolved

Personal sales: The sales team needs to be focused on most promising segments and be empowered by digital tools and leverage the company's digital reach and excel in remote selling

Omni-Channel: A consistent Omni-Channel experience has to be provided to ensure a seamless connection between all off- and online channels.
Technology and the according infrastructure is the foundation for a successful implementation of Digital Commercial Excellence. Technology & Innovation can be divided into 3 sub-dimensions:
Technology: To enable your sales organization, the platforms and applications used in your company must offer the necessary flexibility and scalability.

Data: The data your organization collects should be stored, analyzed, and used in effective ways to provide applicable insights and recommendations.

Innovation: To ensure future growth, innovation should be encouraged to utilize your company's innovation capabilities.
The Four Stages of Maturity
As companies master the four dimensions of Digital Commercial Excellence, they evolve through 4 stages of maturity.
Your result:
You want to reach the next level and need more information?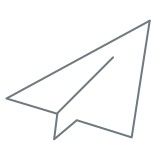 Key actions to take in the stage
Our experts are always happy to discuss your issue. Reach out, and we'll connect you with a member of our team.