Consumer products companies have remarkable access to deep, rich sets of data.
It enables them to make strategy and marketing decisions with greater confidence.
But they are also facing a highly pressured market where sustainable growth is becoming increasingly challenging. With changing retailer priorities, intensifying regional and international competition, shifts in consumer expectations and brand loyalty, and volatile economic markets, companies must overcome pressures from all sides.

Simon-Kucher's experienced consumer products consultants help companies to navigate these challenges and boost growth through optimizing every lever of the marketing mix: From pricing to promotion, product to placement. We understand the consumer products industry and its pricing, sales, and distribution challenges.

We've worked with major consumer brands worldwide to develop solutions for go-to-market and sales strategies, innovation processes, price-pack and portfolio optimization, branding strategies, pricing, and trade investment optimization.

Manufacturers must develop new go-to-market strategies in many categories, as shifting market dynamics means greater transparency for consumers, leading to higher expectations and evolving buying behavior.

Companies need comprehensive, sustainable solutions in this environment to achieve their desired balance between profit, market share and revenue goals.
Services & Capabilities
01
Revenue Growth Management
02
Trade terms optimization
03
Brand and portfolio strategies
04
Price pack architecture
06
Route-to-market and route-to-consumer strategies
07
Marketing investment optimization
Our approach
We pride ourselves on being hands-on and results driven.
We take a 360-degree approach to understand the behavior and needs of the market, combining our expertise and agile mindset with our client's knowledge to unlock your sustainable, profitable growth potential and do so at pace.

From optimizing trade terms to developing new price pack architecture or building portfolio strategy, we'll work alongside your team to achieve the goals we've set together.

Our team combines specialist consumer products, functional and digital expertise. We know how to monetize innovations and transform businesses to keep ahead in the digital world. From strategies to tangible outcomes, our solutions are made to last.

And last but not least, we make sure our solutions are correctly implemented.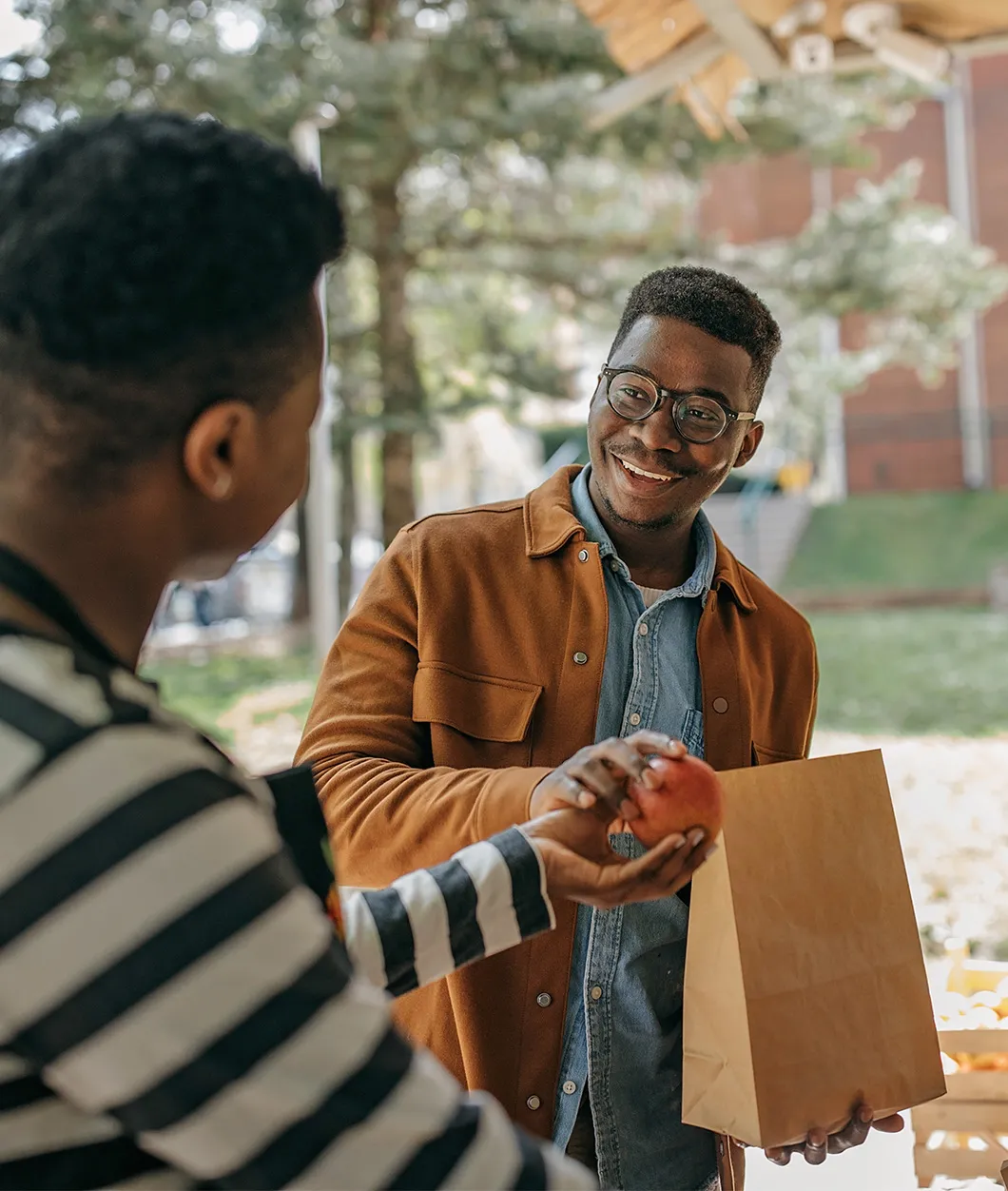 How we've helped
Assessment and optimization of the quoting process for a multinational chemical and consumer goods company
Our client, a leading manufacturer of chemicals and consumer goods, asked us to support them with restructuring their quoting process.
/
Revenue growth management for a wine and spirits player
A key player in the wine and spirits industry knew it had strong pricing power but lacked insight into the willingness to pay of its consumers.
/
Adapting marketing to ambitious growth in the fashion industry
Discover how we helped our client unlock better growth.
/
How do you optimize FMCG promotional efficiency to increase sales and profit?
The FMCG sector is competitive by nature, and promotions are a well-known tactic to drive sales. But how do you ensure these promotions are adding and not eroding value?
/
How do you create a winning price architecture that drives growth and margin?
A global soft drinks manufacturer was struggling to develop a price pack architecture that catered for today's differentiated consumer needs, leaving them open to market erosion from competitors.
/
Latest Insights
Discover our latest collection of blogs, videos, brochures, and more. Use the designated filters and sort for insights within your sector. Or simply browse through the latest trending topics in business today. Either way, there's plenty for you to find and uncover.
Our experts are always happy to discuss your issue. Reach out, and we'll connect you with a member of our team.