More than most, the energy industry is in a state of flux.
With challenges from major investments in production, strict regulations, and rising customer expectations, traditional business models are becoming obsolete.
In an increasingly competitive market, energy and utilities companies must innovate sustainably and profitably to stand out from the crowd, putting customer expectations and experience at the heart of every solution.  
But there are opportunities to enhance the customer experience and collaborate with other industries. We're here to help you navigate that path, manage the shift towards decarbonization and seize the opportunities from new technologies and innovation. 
With over 35 years of experience working with big energy players, regional suppliers, public service providers and new market entrants, our dedicated team can help you to solve these big challenges and build better growth for your company, your industry and society. 
Services & Capabilities
01
Customer Base Management
02
Building Innovative Sales Channels
03
Optimizing Product Portfolios
04
Creating Unique Selling Propositions
05
Customer Loyalty Programs
06
Sustainable Transformation Strategies
Our approach
We pride ourselves on being hands-on and results driven.
We pride ourselves on being hands-on and results driven. We take a 360-degree approach to understand the behavior and needs of the market, combining our expertise and agile mindset with our client's knowledge, to unlock your value growth potential and do so at pace. 
Whether implementing next level pricing strategies to boost the margin base, creating unique selling propositions to maximize growth, or building a highly powerful sales and service organization, we'll work alongside your team to achieve the goals we've set together. 
Our team combines specialist energy and utilities, functional and digital expertise. We know how to monetize innovations and transform businesses to keep ahead in the digital world, and we enforce strategies to monetize the world of sustainability. From strategies to tangible outcomes, our solutions are made to last. 
And last but not least, we make sure our solutions are correctly implemented.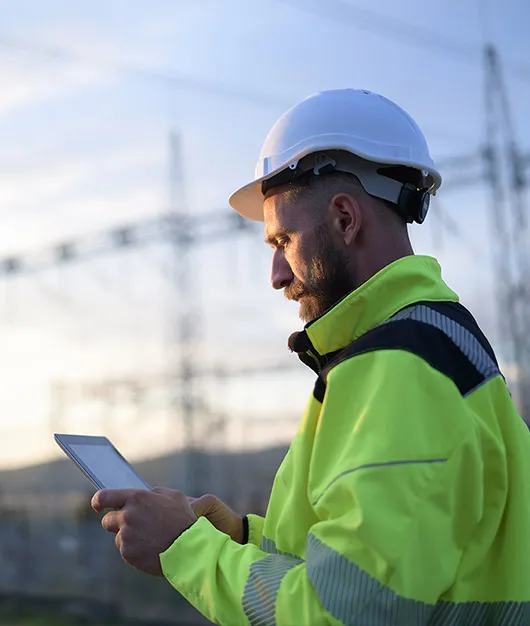 How we've helped
Helping energy producers manage risk in a highly volatile trading market
The trading market itself is highly pressured, causing severe price volatility, which drives higher margin calls as prices increase.
/
Latest insights
Discover our latest collection of blogs, videos, brochures, and more. Use the designated filters and sort for insights within your sector. Or simply browse through the latest trending topics in business today. Either way, there's plenty for you to find and uncover. 
Our experts are always happy to discuss your issue. Reach out, and we'll connect you with a member of our team.