Unleash your digital power
With proven results
The digital age provides endless opportunities to unlock commercial growth. By developing new digital business models, investing in digital channels, and leveraging new technologies, you can acquire new customers, keep more of your existing customers, and ultimately grow your revenues and profits. That's what Simon-Kucher Elevate is all about.
Our digital consulting team has a dedicated focus on commercial growth and helps clients optimize the entire customer journey by combining technology, data, and creativity with commercial consulting expertise.
We elevate your business
across four key domains:
Digital Sales
We enable:
you to activate the most relevant digital channels to reach your customers.
Digital Strategy
We empower:
you to shape, design and create your businesses digital future.
Digital Marketing
We expand:
your marketing fuse with digital to boost your return on ad spend, and customer lifetime value.
Digital Pricing
We expand:
your pricing decisions by combining data, machine learning, and software.
Digital Sales
Customers have changed the way they want to buy – so businesses need to change the way they sell. We know how to utilize each channel to best drive your sales, and we guide you in providing digital and physical experiences that matter and stand out.
Simon-Kucher Elevate…
Sets up and scales your D2C and D2B eCommerce business
Optimizes your touchpoints by providing the right offering at the right time and at the right price
Upgrades your salesforce via technology, insights, and coaching
Integrates and optimizes CRM and CPQ solutions
Digital Strategy
We have hands-on experience in transforming your commercial organization, using advanced technology to bring your new digital business ideas to life. It's why unicorns, as well as established global leaders, trust us.
Simon-Kucher Elevate…
Develops your digital go-to-market strategy
Reinvents, validates, and incubates your digital business model
Elevates your subscription and SaaS models
Designs your digital operating model
Digital Marketing
Whether you sell B2C or B2B, we fuse marketing and sales with digital to help you stand out, reach potential customers, and maintain loyalty.
Simon-Kucher Elevate…
Raises your return on ad spend across channels and activities
Increases your demand and lead generation through digital and data
Helps build an automated data-driven marketing ecosystem
Increases customer loyalty and boosts customer lifetime value
Digital Pricing
Across all industries, big data and sophisticated machine learning models are significantly changing pricing strategies. We guide you through this process, helping you understand the pricing solutions that fit your business.
Simon-Kucher Elevate…
Automates pricing decisions by combining data, machine learning, and software
Optimizes revenue models and dynamically adjusts prices
Advises you on the best pricing strategy for your digital products
Enhances your pricing tools and technology selection
Our approach
Simon-Kucher Elevate creates digital growth by bringing together the right strategy, creativity, and digital competence – delivered by our global team of digital transformers and creators. Using a specialized, custom approach, our team enables digital opportunities to transform businesses and stay ahead in this increasingly digital world. From strategies to tangible outcomes, our solutions are made to last. 
And last but not least, we make sure our solutions are implemented properly. The ultimate measure of our success is our client's success.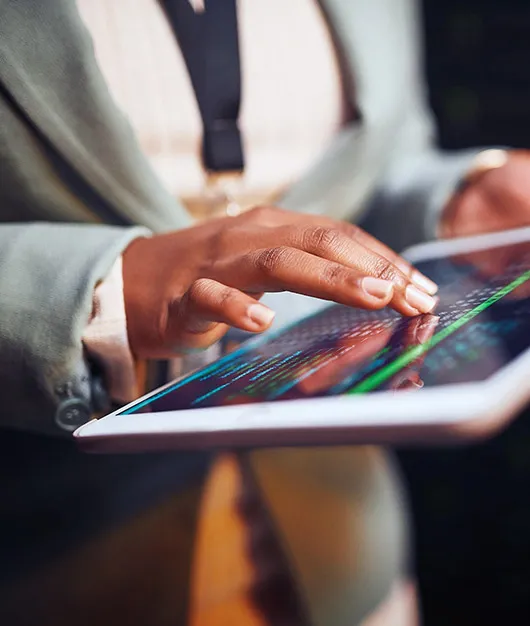 We provide you with:
Advanced Analytics
We take the guesswork out of decisions and make data the basis of everything.
Technology Strategy Advice
We guide you through the technology jungle, from CRM to data lakes.
Customer Experience
We create customer centric experiences - across all touchpoints.
Strategy and Transformation
We create a digital impact that lasts
Advanced Analytics
We take the guesswork out of decisions and make data the basis of everything.
Data Engineering
Unlock the potential hidden in your data! We future proof your data architecture by designing and delivering scalable ETL pipelines to ensure the integrity of your underlying systems through robust data quality and governance frameworks. We optimize data infrastructure through the design of effective data models and databases, providing a holistic view across different verticals.
Data Science
We apply statistical methods for demand forecasting, behavioral and pricing metrics, incorporating machine learning approaches into traditional modeling to elevate predictions. By leveraging clustering, segmentation, and NLP techniques among others, we can enhance both your pricing, sales and marketing capabilities and run detailed analysis to support specific business applications.
Data Strategy & Excellence
Harness and increase the impact of data in your business. We support you along your digital data maturity journey by defining and implementing the best fit data strategy to unlock and increase the value of your data. Achieve data excellence and unlock new ways to drive top-line growth supported by a data-driven approach.
Data Visualization
Interactive tools for your data! We design engaging dashboards for your business needs, capturing key KPIs, identifying risks and opportunities. Data is transformed into actionable insights, providing a succinct view of the immediate state of your business. We also design and deliver automated reporting systems, enabling you to make real-time decisions.
Technology Strategy Advice
We guide you through the technology jungle, from CRM to data lakes.
Technology Strategy
Each problem can be solved in multiple ways. Existing systems, off-the-shelf software, or custom-built solutions are all viable choices. We know what works where, both in and outside of your industry, and support you in designing a technology strategy that solves your issues in the most optimal way.
Gap & Process Analysis
The reality of business across all industries is that commercial processes – especially pricing, sales, and marketing – have been built up for years, and carry a lot of legacy baggage, rendering them suboptimal. We analyze existing commercial processes, supporting technologies, skills, and data. We identify and prioritize gaps and work together with you to develop suitable mitigation measures – both technological as well as organizational.
Vendor Selection
The top-line technology market is a jungle. A magnitude of categories (many overlapping), and an ever-increasing number of vendors make each technology choice a challenge. We guide you on your way to finding the vendor that best suits your unique needs.
Implementation
Selecting a vendor is only the beginning of an exciting journey to optimize and automate your commercial processes. We know that implementation is the real challenge in every technology project. We support clients on this journey as a trusted third party. We balance the relationship between client and vendor, oversee the implementation process, and ensure that what has been designed is what gets built.
Customer Experience
We create customer centric experiences - across all touchpoints.
Customer and User Research
No matter the market or industry, everything starts with getting to know your customer. We take a thorough and structured approach to user research to understand the pain points and needs of your customers and the entire ecosystems that surround them. Rest assured – we leave behind no blind spots and ensure everything is covered to increase customer satisfaction.
Optimizing the Customer Experience
Customer experience can make or break a company's success. Our team of designers and behavioral experts optimize (or create from scratch) touchpoints along the entire customer journey – whether they are online or offline. This allows us to maximize exposure and stage seamless and elegant user experiences in line with the value your business delivers.
Data-driven Testing
As a company with a strong focus on data, we stand by the solutions we provide. In order to ensure the best possible outcome for your customers, we regularly verify our ideas and hypotheses with a range of sophisticated testing methods, both qualitative and quantitative. That way, we constantly reestablish a reliable foundation for executing our recommendations.
Prototyping
Theorizing can only get you so far. Our team provides extensive, hands-on prototyping experience across many different areas and use cases that allow us to gather insights first-hand to find the best possible solution. Whether single screens or full apps, we support you along the way.
Strategy and Transformation
We create a digital impact that lasts.
Data-driven business model validation
With our data-driven approach, we identify your customers' most pressing challenges and help you develop business models to address them. Our detailed validation ensures market viability, and our hands-on approach to company building leads to proven financial impact for you and your business.
Comprehensive operationalization of digital transformation
The right people doing the right things: We help you to rapidly adapt to changing customer needs, regulations, and technologies by implementing an agile and iterative way of working. Furthermore, we identify the essential roles and capabilities that will scale your success in the digital world.
Digital performance through the commercial lens
We cut through the noise of descriptive metrics and make sure you steer by true commercial outcomes – not outputs. Our digital channel and marketing expertise, along with our commercial consulting and pricing proficiency, will set you on the path to long-term profitability and growth.
Execution focus and hands-on experience
Your customers have changed the way they explore and buy – so you need to change the way you sell. We partner with you to realize creative ideas and new ways of driving growth across new channels. Our support is pragmatic and rooted in hands-on experience – from launching eCommerce channels to running entire digital growth strategies – we put you in the driver's seat for lasting digital growth success.
How we've helped
Developing the go-to-market approach for a German energy provider
Our client, a German energy provider, approached us to help them build a go-to-market approach and to create an incentive system for their sales partners.
/
Reducing acquisition costs for a bank's digital channels
A large universal and private bank in the DACH region wanted to find innovative solutions for their digital channels
/
Digitizing the quoting and pricing processes of a leading private healthcare services provider
Our client needed support in selecting the most optimal configure, price, and quote software to drive their pricing excellence.
/
Pioneering a multi-brand strategy for a digital marketplace
A leading Nordic marketplace wanted to find redesign its brand portfolio and maximize the return on advertising spend
/
Assessment and optimization of the quoting process for a multinational chemical and consumer goods company
Our client, a leading manufacturer of chemicals and consumer goods, asked us to support them with restructuring their quoting process.
/
A new value proposition for financial management software
The team of a financial management software company approached us to review and update their value proposition and website structure. 
/
Developing a digital strategy for a utility company
In 12 weeks, our team developed a digital strategy and defined a future-proof IT and data architecture for a leading German utility company. The new IT and data architecture leverages an integration layer, low code platforms, and cloud application to significantly increase flexibility and scalability. 
/
Personalized voucher recommendations for a bank's customers
Developing a rule-based recommendation engine to individualize offers based on a customer's past transactions.
/
Digital growth through an effective B2B e-commerce strategy
A leading German window manufacturer had limited control on their online offer price levels and product presentation as they sold mainly to retailers with high dependencies.
/
How to Drive D2C Growth
It has never been more important for companies to build an online presence. In 2020, the pandemic accelerated digital transformation, resulting in a record-number of people shopping online.
/
Securing future profitable growth using digital sales
We supported a leading powertrains manufacturer specializing in manufacturing innovative powertrains for power-sports, with around 45 sales partners at roughly 600 points of sale (POS) worldwide, create digital excellence.
/
Increasing digital acquisition through buying personas and behavioral economics
A fintech banking app approached us to improve their pricing and marketing strategies. The client already had a tiered pricing structure in place and wanted to determine what growth levers they could flex to create new value.
/
Using a digital procurement platform to boost sales
A top 10 global HealthTech player in the diagnostic imaging and patient monitoring space identified that the field sales team spent 20-30 percent of their time with low spending, tier 3 customers.
/
Using data to ignite new business models & establish additional revenue streams
A leading global retailer in Brazil lacked effective digital marketing, consumer targeting, and was not leveraging its shopper data to its full potential.
/
Our experts are always happy to discuss your issue. Reach out, and we'll connect you with a member of our team.