At Simon-Kucher, we believe in better health.
Our Better Health Report 2023 is out now
We offer in-depth insights into the dynamic world of healthcare. Through our global survey, we have gained valuable information from nearly 3000 respondents, shedding light on the current trends in the healthcare industry and the importance of disease prevention engagement in consumer health.
We take a closer look at digital vs. traditional engagement, exploring the business opportunities and bridging geographical and demographic gaps. Talking to patients in seven countries, we map out a direction for companies for getting involved in disease prevention.
Download our deep dive into healthcare's most impactful trends.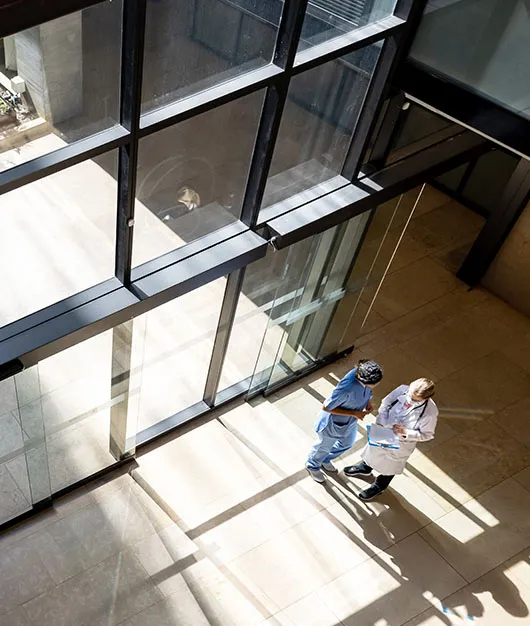 Specialists, sources, and aides
One of the key aspects we explore is the tools and resources patients use in their journey towards disease prevention. We delve into the various specialists they consult, the sources they rely on for information, and the aides they employ to maintain their wellbeing. Understanding these preferences helps us tailor our recommendations to suit individual needs and preferences.
Willingness to pay
Furthermore, our research also examines the willingness of individuals to invest in disease prevention. We analyze the factors that influence their decision to pay for preventive measures and identify the barriers that may hinder their engagement. By understanding these drivers and obstacles, we can develop strategies to encourage more people to prioritize their health and invest in preventive healthcare.
Diversity
Importantly, our study recognizes the diversity among different demographics and the variations in their approach to disease prevention. We acknowledge that what works for one group may not be as effective for another. Therefore, we consider these differences and develop a strategic path that caters to the unique needs and challenges of each demographic.
More insights
Discover our latest blogs and videos on better health!
Monetizing wearables
What's next?
Watch our video to learn more from our industry expert!
How we've helped
Optimizing the access strategy for the launch of a novel vaccine
The COVID-19 pandemic and healthcare policy changes led to shifts in the priorities of payers, employers, and providers, in turn leading to changes in patient access to vaccines.
/
Optimizing a go-to-market and monetization strategy for a digital mental healthcare provider
Digital healthcare is a growing topic within mental health given most existing treatments for mental health have been pharmacological.
/
Assessing the channel expansion potential for a leading consumer healthcare (CHC) manufacturer
Often, new distribution channels must be explored as existing growth potential is exhausted. Our client was looking to broaden their offering beyond traditional pharmacies.
/
Developing a companion diagnostics strategy for new launches in China
Precision medicine is increasingly important in China, while with distinct access dynamics for companion diagnostics (CDx).
/
Assessing commercial opportunities in China for herpes zoster mRNA vaccine
China represents both opportunities and challenges for innovative vaccines.
/
Definition of a go-to-market and growth strategy for a vitamins portfolio as part of a post-acquisition process
The vitamins market offers great growth potential and is increasingly the target of global players. Our client had recently acquired a nutrition company.
/
Implementation of an OTC marketing strategy by leveraging growth hacking tools
Switching from Rx to OTC is challenging—especially regarding the marketing strategy. Our client had recently switched a key asset from Rx to OTC without undertaking any marketing activities.
/
Assessing a potential OTC launch for an established Rx glucose monitor
The market for blood glucose monitors is predicted to grow at a significant rate in the next decade. Our client was aiming to attract a broader patient base with its product by also offering it as an OTC product.
/
Developing a monetization strategy for a digital therapeutics (DTx) product in China
DTx is growing rapidly in China and requires a clear strategy for commercialization.
/
Market opportunity assessment and engagement strategy for inclusion in immunization programs
Understanding country-specific development of immunization programs is essential for their successful implementation.
/
Find out more
At Simon-Kucher, we have led the way in the healthcare industry for over 35 years, helping pharmaceutical, medical technology, digital and consumer healthcare companies identify, enhance, and realize the true value of their offers.
With our highly experienced teams based across Europe, the Americas, and Asia we provide truly global delivery capabilities combined with deep local market expertise to address the specific commercial challenges of our clients.
Working together with you, we unlock growth opportunities as we help commercialize innovations that improve patient health and wellbeing.